German Shepherds for Sale: Fiercely Loyal and Protective
July 21, 2017
We have German Shepherds for sale, come by our store today for lots of floppy-eared cuddles and puppy kisses!
German Shepherds are known for both their courage and playful characteristics. This makes them perfect dogs for people who are looking to brighten their homes with pets that will give them company and attention. German shepherds are also very protective, if you're looking for a companion who will make you feel secure, then they are a good bet; they'll be there for you when around the house as well as when walking with them outside. Want to see pictures of the puppy German Shepherds for sale in our store? Just click here for our available puppies page!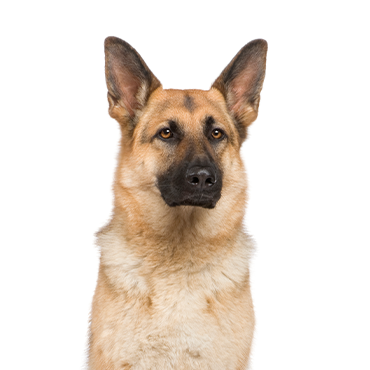 What is it about German Shepherds that makes them unique?
German Shepherds are one of the easiest breeds to train. They love to learn and be challenged by their owners. They will respond well to most commands and are considered a very calm dog. They tend to take in their surroundings, especially when around their families.
Even though the GSD is a large breed dog, they can still do well in a smaller environment. They just need to be walked several times daily for exercise. Inside, they are described as couch potatoes!
Germans have very alert attitudes, even when lounging around the house. You must also take care to keep things that they are not supposed to have up and away from them, they are very intelligent and will swipe food from your plate if you're not watching!
They do better in colder climates, but heat doesn't bother them. Shedding is also something to watch out for, we suggest a good de-shedding brush to cut down in excess hair.
Germans are also very affectionate and often don't realize how big they really are! They tend to try and be a "lap dog", much to their squished owner's chagrin!
Not seeing what you are looking for? Let's start by giving you a $100.00 off your puppy by making an appointment today.