Maltipoo Puppies for Sale, this sweet breed is perfect for many types of families!
A Maltipoo is a dog breed that is a cross of a Maltese and a Poodle. This breed has become very popular which is why you can easily find Maltipoo puppies for sale online. Maltipoo dogs are small but active and very charming. It is the best dog breed if you are single or a dog for an elderly person because this is very loyal through and through. Interested in seeing exactly what kinds of Maltipoo puppies we have in our store? Check out our available puppies page to see pictures of our puppies!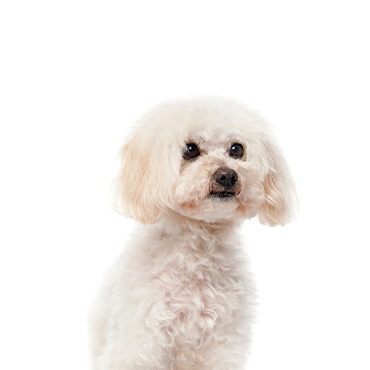 What makes a Maltipoo a great pet?
This breed does not shed and therefore the ideal pet for people with allergies and for those who do not want to clean up after their dogs.
This breed is small and needs very little place to move around; it can live in a small space like an apartment.
The Maltipoo is very easy to train and is very eager to please; it is very intelligent but start training early as with most dog breeds.
This dog is energetic but does not need a lot of exercise; still you need to walk it and play with it everyday
Unlike other small dog breeds, this one is kid-friendly and is very affectionate; it can also tolerate other dogs and pets in the house
Before getting a Maltipoo, here's what you should remember
The Maltipoo is an angel but there are still some downsides of owning one. So before you look for Maltipoo puppies for sale, check out the following information:
This breed is a sensitive one, so you must consider the amount of time you would be leaving them alone during the day. It could become very irritable and destructive if this they are properly played with and paid attention to. This dog cannot tolerate very cold or very hot weather so it might prefer staying indoors more, and on your lap is preferred!
Since this is a dog hybrid, expect health issues to be practically nonexistent as mixes tend to be much heartier than purebreds. But nonetheless, the Maltipoo needs to be kept on a healthy diet and regular exercise to be in tip top shape. This dog may not be the best guard dog because of its size, but it is nonetheless loyal to it's family.
The best way to go about owning a Maltipoo is to purchase from a reputable breeder and not just from any Maltipoo puppies for sale ad that you find online. PetCenter always uses the most experienced, caring breeders in country that commit to responsible breeding practices! Learn more about how we have extensive vetting processes for all our breeders at PetCenter Cares!