Searching for a Havanese for sale? Look no further, PetCenter Old Bridge has Havanese puppies!
Havanese dogs are admired by many, so it's no surprise you're looking for a Havanese for sale. They have long silky hair, a cuddly size and eyes which have been described as expressive; these are the features that most people who love keeping dogs as pets like. The dog was bred as a companion canine friend for the Cuban aristocracy, which is thought to be where it earned the name Havanese, from the Cuban capital city of Havana. Want to see pictures of our Havanese puppies, just click here!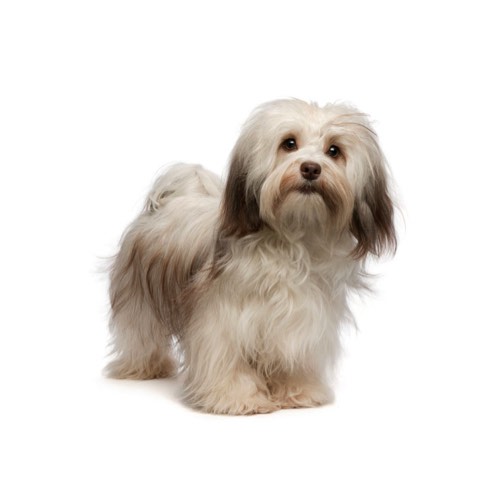 Although they have earned a name as a companion dog, they are capable of being trained and becoming a dog that can receive instructions and be an obedient canine friend. They also excel in sports and some people have used them in circuses as well as to help people who are handicapped.
When it comes to socializing the Havanese dog is known for their affectionate personality and not just to their owners, but also to strangers and children. Surprisingly, they are friendly to cats too. This is probably because of their calm demeanor.
What will you get from Havanese dogs:
With the Havanese, any family that buys these wonderful canine friends should rest assured that they have added a valuable member to their family, they will provide companionship, entertainment and at the same time make people feel comfortable and secure while walking on the street or while in the house.
Be sure to treat them well and your kindness will be rewarded with loyalty, obedience, companionship and playful moments. The dog is also capable of reading the situation; they can entertain themselves when they realize that the owner needs some personal space.
The Havanese needs a firm hand when training, using training treats is always a good idea!
The Havanese needs regular grooming to keep their coats from getting too long and tangled, so be prepared to find a grooming salon near you. In between grooms, they should be bathed and brushed regularly.