Wanting to know more about our Corgi puppies for sale?
Anyone looking for Corgi puppies for sale first needs some information about this dog breed. While the Corgi is a beloved character on most people's social media accounts, you really need to do your due diligence when picking out the perfect breed of puppy for you and your family.
Any dog enthusiast will tell you that buying a Corgi puppy, or really any puppy breed, should not be a spur of the moment kind of decision. You should not be moved by just a corgi puppy for sale in your local pet store, you need to take a lot into consideration, think about it and do extensive research before bringing one home. Just like other dog breeds, owning a dog is a big commitment, but we think it is a very rewarding one!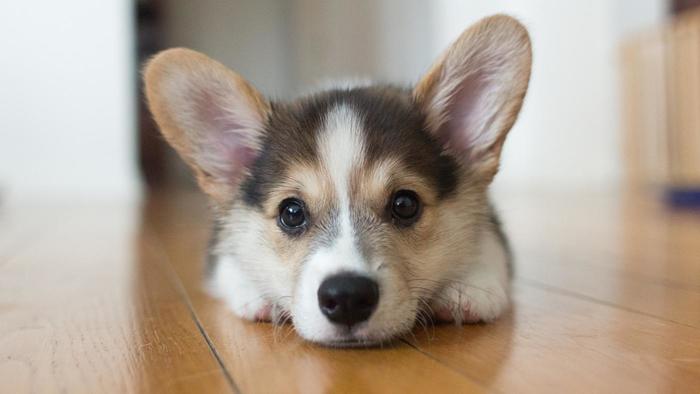 What you will find in Corgi puppies
Adult Pembroke Welsh Corgis usually top out at between 22-28lbs, with some on either end of the spectrum. They are happy-go-lucky, love their families and have a long-standing drive to herd other animals and small children. I mean, they sound pretty awesome, right? However, they do like to have a few spirited runs daily and need a firm hand while training. New owners need to train early and often, and the best way to train a Corgi is with treats!
Grooming a Corgi breed
As far as grooming is concerned, Corgis are not in the high maintenance category, however, its double coat, consisting of a harsher outer coat and denser undercoat, means that there will be seasonal shedding. Shedding needs to be kept under control, and grooming sessions with a good de-shedding brush will come in handy. They should be done at least twice a week, with additional things like nail trimming and dental care done as well.
Exercises for your pupper!
Although the Corgi does not need a lot of exercise, leaving it to lie on a coach all day can have an adverse effect on their midsections. It needs to be taken outdoors to play regularly. Routine walks in the neighborhood, and running in the yard are enough to give the dog the maintenance required for a happy, healthy pup!
Want to see some of our adorable Corgi puppies for sale? Look no further than our available puppies page, right here! If you are convinced a Corgi puppy for sale is the one for you, stop by the store anytime!